Village Hall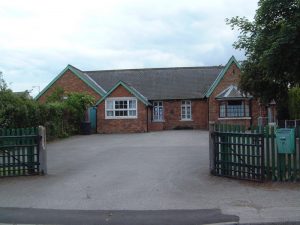 The Village Hall is the heart for the community. It is used by various groups and societies for a variety of activities. It has a modern kitchen area, two large conjoining rooms, committee room, store rooms and a large grass area outside.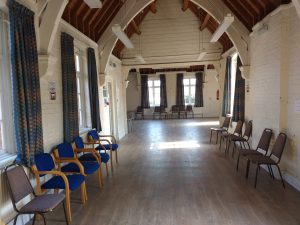 There is free WiFi available in the kitchen and upper hall area and a large flat screen tv in the lower hall. A large number of different tables and chairs can be used and the lighting installed is designed for use playing indoor sports such as table tennis and bowls.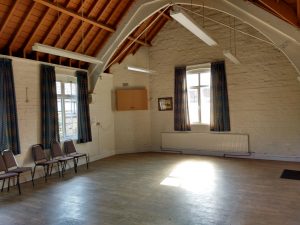 An outreach Post Office is open at the rear of the building 3 times per week. It is open the following hours:
Tuesday – 09.15 to 11.15
Wednesday – 13.30 to 16.30
Friday – 09.15 to 11.15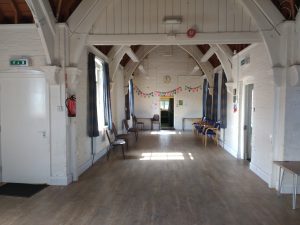 The hall is currently used by the following groups:
Monday – Art Group 1:30-3:30pm (6:30-8:30 pm, 27th March onwards)
Tuesday – Stay & Play 9-11am, Brownies 6-7pm, Fitness Class 7:30-8:15pm
Wednesday – Stay & Play 9-11am, The Craft and Hobbies Group 1-3pm, Sew Group 6:30-8:30pm
Thursday – Stay & Play 9-11am, Bowls 1:30-3:30pm, Kickboxing 6:30-7:30pm
Friday – Willows Café 9am-12pm
Contact the Parish Clerk for more info on any of the clubs
The hall is available for hire at other times, please contact the Parish Clerk for details and availability. The current cost for using the hall is £10/hour. See the 'Contact Us' page to get in touch with the clerk.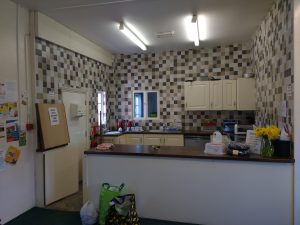 The hall was originally the village school until the new building was opened in the 1970's. It was sold to the Parish Council a few years later and had additional facilities added.
We hope you enjoying using this facility.